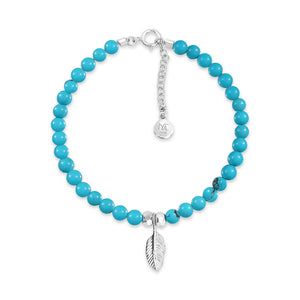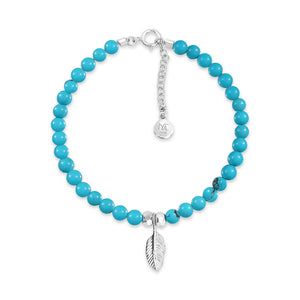 On Sale
A Part of Dreamcatcher Bracelet - Turquoise
To all dreamer, it would be a lie to say we always have a good dream and we fear no bad one. However, we still dare to dream! And Mizuchol adores all dreamers.
.
In this set, Mizuchol presents to you a design inspired by a part of a dreamcatcher, feather. The softness and lightness allows feather to fly freely in the air. And that's the ultimate goal to a dreamer, to have an ability to dream fearlessly and freely.
.
Mizuchol wish that by wearing A Part of Dreamcatcher Bracelet, you'll be inspired to dream more freely and be faithful to your dream.
.
Let's be a dreamer ladies
.
-------------------------

Product Description

- Sterling Silver 925
- Nickel Free (for sensitive skin)
-  Rhodium Plated
- Genuine Turquoise from Arizona, USA