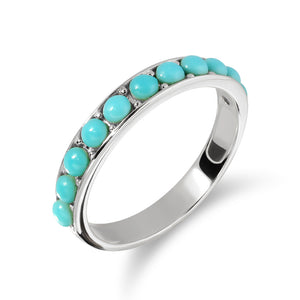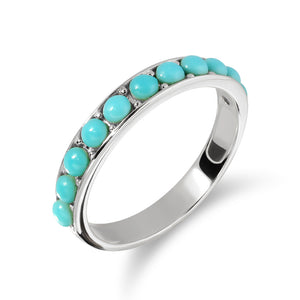 Rich in money and rich in bliss are a bless that you will get from owning Turquoise. This summer collection turquoise stone is on board with us in a theme of a dream catcher.
.
Special for our Mizuchol Fan, this time the turquoise is imported from Arizona, USA, and neatly cut by skillful Thai craftsman.
.
In short, Blue Day Ring can complete your summer look and bless you even more. So if you're looking for an outstanding jewelry for your vivid summer, Blue Day Ring is the one.
.
Let's wear Turquoise and spice up your summer look!
.
-------------------------

Product Description

- Sterling Silver 925
- Nickel Free (for sensitive skin)
-  Rhodium Plated
- Genuine Turquoise from Arizona, USA