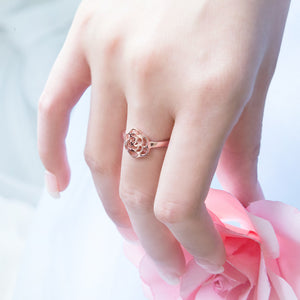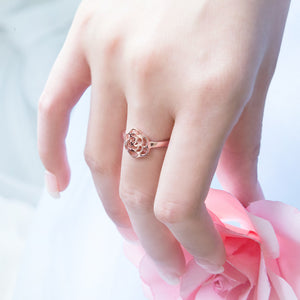 On Sale
Elegant Shadow Ring (Rose Gold)
Roses are a queen of all flowers. Its elegance is well-known. Even with thorn, people are still obsessively crave for roses. Sometimes, when things are easily gotten, you will not see the beauty and values as much as a tough one. That's why roses are precious and has been forever known as a sign of elegance.
.
Elegance is the only beauty that never fades. Every part of roses is elegant, even its shadow. That's a true meaning of beauty, to be adorable in every part.
.
So ladies, let's do what's right, not what's easy. Uplift your standard, wear Elegant Shadow Ring, and be the roses among a daisy field.
.
------------
Product Summary
 - 925 Sterling Silver
- Well Polished Texture 
- Genuine 18K Rose Gold Plated
- Nickel Free