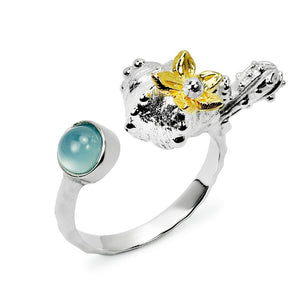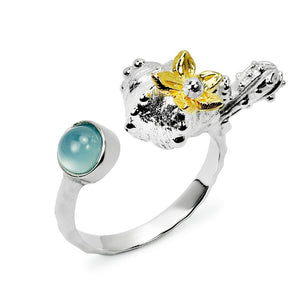 A beautiful thing about the desert is that somewhere it hides a well.
.
This piece is inspired by a place in a desert where we called "OASIS". Getting lost in the desert and found an oasis is truly a reward for hard working effort.
.
Mizuchol wishes that "Glamorous Oasis Ring" could inspire us to be endured and work hard for our dreams.
.
If OASIS is real, so does our dream.
Fight for it, and be prepared to meet your OASIS.
.
Cheers : )
------------------------------
Product Summary
 - 925 Sterling Silver
- Well Polished Texture
- Rhodium and 18K Genuine Gold Plated
- Blue Chalcedony Stone
- Nickel Free