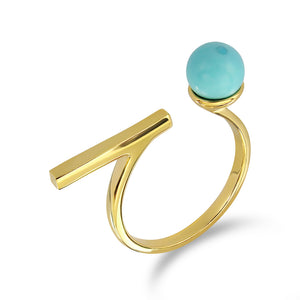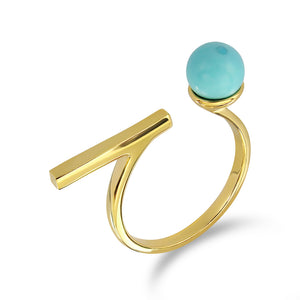 Hello again summer, a time of the brightest sky, rich in blue with clear clouds above our head.
.
The picture of a summer sky is inspiring, so Mizuchol brings it to reality. In this collection, Turquoise cut in rectangle is chosen to be our star. Just like a canvas that is painted with a vivid blue color of a summer sky.
.
It's time to paint your summer.
Would you like it in grey or in vivid blue?
.
Your choice ladies :)
.
#Mizuchol #Yourdailyfantasy
.
-------------------------

Product Description

- Sterling Silver 925
- Nickel Free (for sensitive skin)
- 18K Gold Plated
- Genuine Turquoise from Arizona, USA