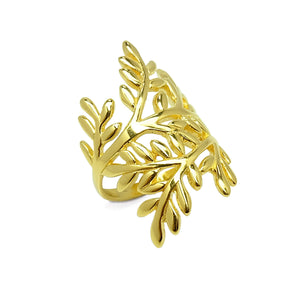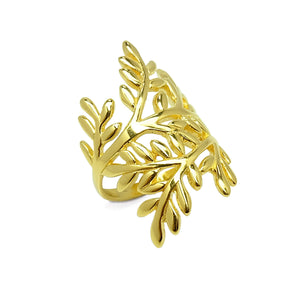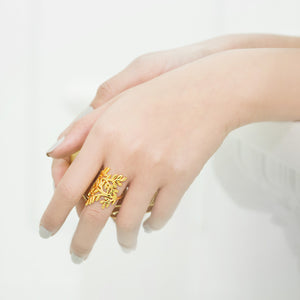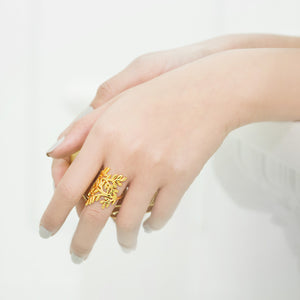 On Sale
Olive Leaves Cocktail Ring (G)
Olive Wreath, a crown of victory, was made in Greece in an era of the first Olympic Games. There was no reward, so the crown of olive leaves was made as a gift for the winner. From then, this sign is known as a sign of victory.
.
Mizuchol really likes this sign as it's strong yet delicately made from nature. Moreover, it's gorgeous and we just wish that we could have them on our head.
 This
 Olive Leaves Cocktail Ring is also a part of that olive wreath, adjusted and mixed together for ladies who love something outstanding. 
.
So let's wear one to not only
 celebrate our victory as a successful women but also just for fun, for a sense of a queen.
.
No lies, but don't you ever dream of yourself with an olive crown on your head, running around and playing a queen role.
Ladies, we know you do!. And now it's time to own one to complete those dream
.
"Because every queen deserves a crown".
------------- 
Product Summary
 - 925 Sterling Silver
- Well Polished Texture
- Genuine 18K Gold Plated
- Nickel Free