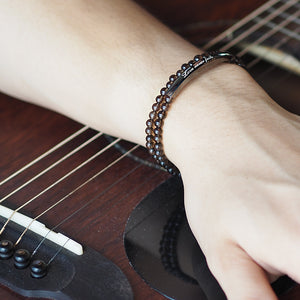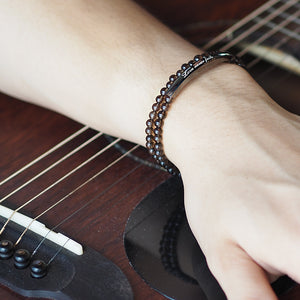 "The Moon & The Sun Bracelet", our first couple bracelet of year 2018. Please be warm as the sun, and I'll be chill as the moon. 
.
Special for Mizuchol Fan, you can also engrave your name on the pendant.
.
Let
The Moon & The Sun Bracelet
be a part of your journey
and may your love be forever blissful
.
.
----------------------------------------
Product Description
- Sterling Silver 925
- Rhodium, or Rose Gold Plated
- Round Smoky Quartz
- Well polished texture
- Nickel Free
.
.
For those who would like to engrave your name,
please write the quote and send to these contacts:
email : sales@mizuchol.com
line id: @mizuchol 
.
"ติดต่อหลังบ้านเพื่อแจ้งอักษรที่จะสลักนะคะ"
.
<3