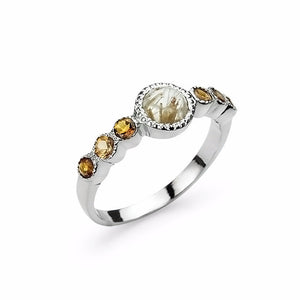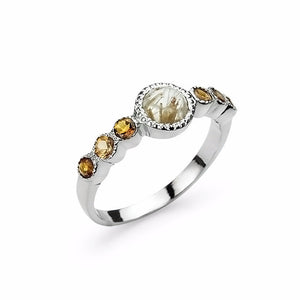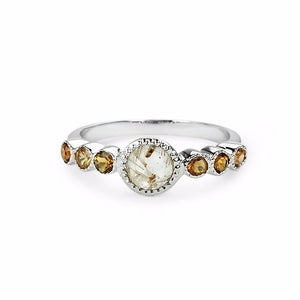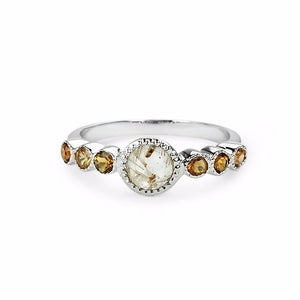 This collection is inspired by the light of the sunset. It's beam and the Rutile quart are alike, they are somehow golden in color so we use it as a main material in this set.
.As you may know, the owner of rutile quarts will be blessed. There are believes that this quart is able to bring their owner a luck in wealth.
.
So ladies, let's wear Golden Dream Set and dream of the golden sunset together.
------------
Product Summary
 - 925 Sterling Silver
- Rhodium Plated
- Citrine
- Rutile Quarts
- Nickel Free