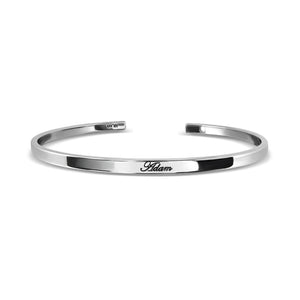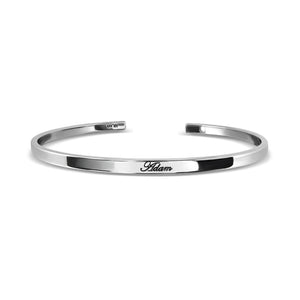 On Sale
A Night with Moonlight - My Night (RD)
Once upon a time, I looked up the night sky full of loneliness, as the moon scarced. The​ next day, I looked up the same place, the loneliness fades, the moon was there. That light suddenly gave me warmth, even though it was a cold night. 
I found that the night sky wouldn't be so perfect without a moon. How lucky I am. 
Eventually, I found that you are the moon to my sky. 
A​ Night with Moonlight, couple bracelets inspired by starry night and the moon. 
Lady's bracelet decorated with a round cabochon moonstone (gem of love).
This Valentine's day, don't forget to find a sky or a moon, and give them to your love one. :)
.
กาลครั้งหนึ่งนานมาแล้ว ฉันแหงนหน้ามองท้องฟ้ายามค่ำคืน และค้นพบความเหงาที่ปกคลุมมากกว่าปกติ เมื่อค่ำคืนนั้นปราศจากดวงจันทร์
.
กาลครั้งหนึ่งในคืนถัดมา ฉันแหงนหน้ามองท้องฟ้าจุดเดิม ความเหงาหายไป แทนที่ด้วยดวงจันทร์ แสงที่ส่องจากตรงนั้นทำให้รู้สึกอบอุ่นขึ้นฉับพลันแม้ในเวลากลางคืน
.
และนั่นคือเรื่องของเรา
ฉันค้นพบว่าท้องฟ้ายามค่ำคืนคงไม่สมบูรณ์แบบเท่าไหร่  หากปราศจากดวงจันทร์
โชคดีที่ท้องฟ้าของฉันได้พบเจอดวงจันทร์ของตัวเองในที่สุด  และนั่นคือเธอ
.
---------------------------------
Product Description
- Sterling Silver 925
- Nickel Free (for sensitive skin)
- Platinum Plated 
- Adjustable