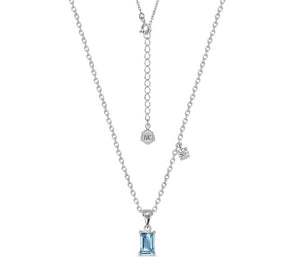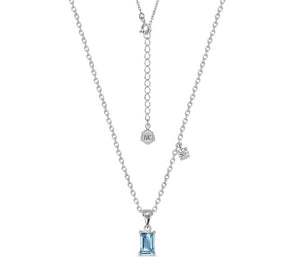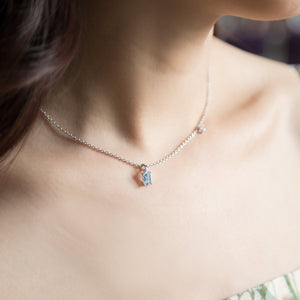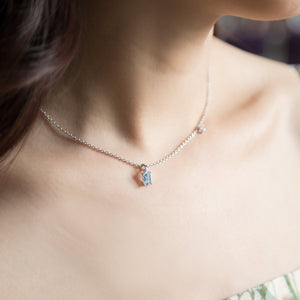 On Sale
Baby Peacock Necklace (Blue)
Inspired by the green and blue colors of the peacock, enhance the wearable prettiness with two real rocks which make the perfect color match. In this necklace, blue topaz and white topaz are the main gems selected.
.
The blue topaz, sign of beauty, love, and innocence. It provokes you inspiration, and mend the despirited soul. While white topaz, sign of charms and charisma. It provokes you attractiveness and increases your overall charms.
.
โทนสีเขียวและฟ้า อันได้แรงบันดาลใจมาจากโทนสีของนกยูง  เพิ่มความน่ารักใส่ง่ายด้วยพลอยสีสว่างอย่าง พลอย White Topaz ที่มีพลังในการเพิ่มเสน่ห์ให้ผู้สวมใส่ ไม่ว่าจะเป็นเสน่ห์ดึงดูด หรือเสน่ห์ในการดีลงานก็ตาม
และพลอย  Blue Topaz สัญลักษณ์ของความงดงาม ความรัก และความบริสุทธิ์  ช่วยกระตุ้นและสร้างแรงบันดาลใจ และรักษาจิตใจที่ห่อเหี่ยว
.
จับพลอยแท้สองสี วางร้อยเรียงกันกลายเป็นคู่สีสุดน่ารักและลงตัว
.

---------------------------------------
Product Description
- Nickel Free (for sensitive skin)