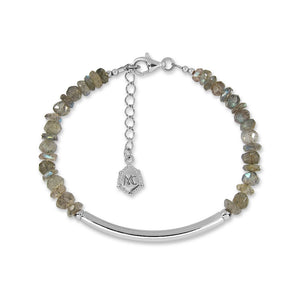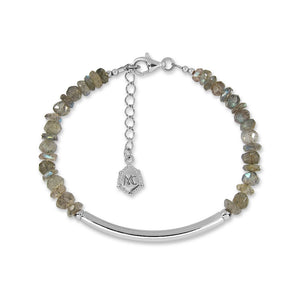 สีเทาจากหิน Labradorite เสริมด้วยสีเทาจากพลอย
Grey Smoky Quart
ที่
มีพลังกระตุ้นให้เกิดจินตนาการ ทำให้สมองเกิดการหยั่งรู้และช่วยขจัดความกลัวในจิตใจ
.
ล้อมรอบทั้งคู่ด้วยกรอบทรงหรูหรา ที่ยิ่งทำให้สีเทาเฉดนี้ดูสวยคลาสสิกมากขึ้นอีก

ให้สีเทาทั้งสองเฉดนี้คอยเสริมความโชคดี ความปลอดภัย และความมั่นใจให้กับคุณในทุกๆวัน
The labradorite stone compliments with grey smoky quartz, the stone in which provoke your imagination, increase brain power, and wash away the fear in your heart, framed with luxury frame that highlight the classic beauty of this shade of grey color.
Let this grey stone compliments your luck, security, and self-esteem in everyday.

------------------------
.
Product Description 
- Nickel Free (for sensitive skin)
- Rhodium Plated
- Labradorite