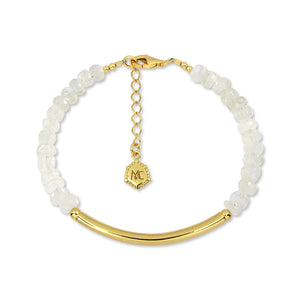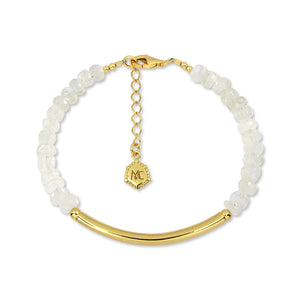 เก็บพลังแห่งความอ่อนโยนและเสน่ห์ ใส่กรอบเอาไว้ ผ่าน Moonstone พลอยแห่งความรักและการให้อภัย และเพิ่มเสน่ห์ที่ทำให้คนหยุดมองไม่ได้ด้วย White Topaz พลอยที่จะเพิ่มพลังแห่งเสน่ห์ให้คุณอีกเป็นเท่าตัว 
จับใส่มาในกรอบ Vintage สุดคลาสสิค เพื่อเพิ่มลุค Classy ให้กับตัวคุณ
.

อย่าลืมใส่กำไล Classy in White ติดตัวไว้ แล้วโชว์เสน่ห์ และด้านที่อ่อนโยนของคุณให้ทุกคนตกหลุมรักนะคะ <3 
Keep your mildness and charms in frame through moonstone, gem of love and forgiveness. Enhance your charms to the point that no one could stop looking at you, with "White Topaz", a stone in which compliment your charming power.
We put it in a vintage frame, to increase your classy look. Let's wear our "Classy in White Bracelet" and show your gentleness in which makes everyone falls in love.
.

------------------------
.
Product Description 
- Sterling Silver 925
- Nickel Free (for sensitive skin)