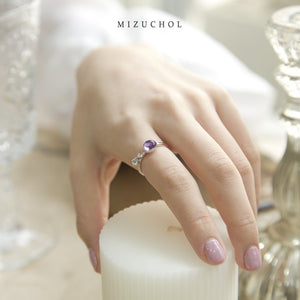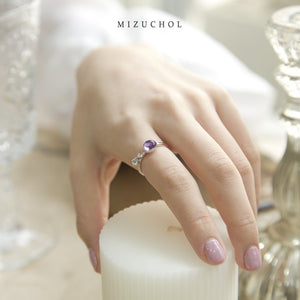 On Sale
Darling Ring (RD) Fri - Amethyst
This collection is designed to empower the power of love. Living in this competitive world, being loved or cherished by your colleagues and your boss is like the best gift you've ever asked for. Harsh day can be soften by ones around you. 
.
For those who's born one Friday, Amethyst is recommended. Your mind and soul will be cleaned. You'll be calm and concentrated. Moreover, you'll be loved even more ! 

.
Let's wear "Darling Ring" and be loved by whomever you wish for : )
.
---------------------------
.
Product details


.



- Gemstone : Amethyst 6x6mm 
- Gemstone Cut : Heart CAB
- Sterling Silver 925
- Rhodium Plated
- Nickel Free