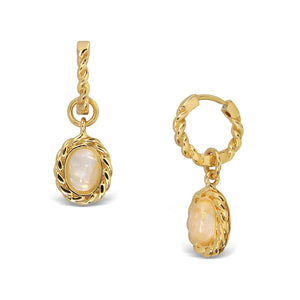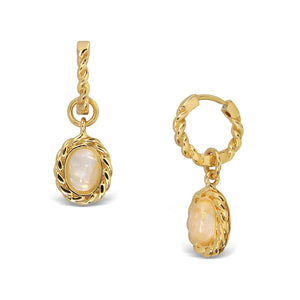 Keep your mildness and charms in frame through moonstone, gem of love and forgiveness. 
Moonstone is full of the "Yin"  power, it lessens the harsh "Yang", and the oppositions in your life. 
.
We put it in a vintage frame, to increase your classy look.
Let's wear our "
Gentle Moon Earrings" and show your gentleness in which makes everyone falls in love.
---------------------------------------
Product Description
- Nickel Free (for sensitive skin)