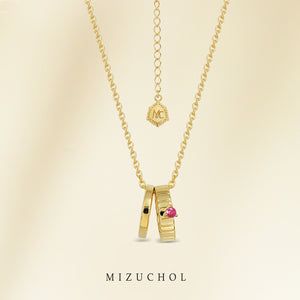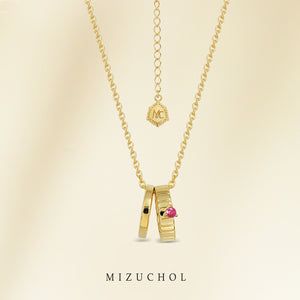 On Sale
Put a Name on it Necklace - Ruby
แหวนและสร้อยที่คุณสามารถสลักชื่อของตัวเองได้ สร้างเครื่องประดับ "ของคุณเท่านั้น" ที่จะไม่มีใครเหมือน ประดับพลอย Ruby สีแดงสดคลาสสิก เหมือนได้ประทับรอยลิปสติกของคุณเอาไว้แสดงความเป็นเจ้าของเพียงคนเดียว
.
พลอย Ruby หรือ ทับทิม  ตัวแทนของความสำเร็จ ลาภยศ ความร่ำรวย พลังอำนาจ และในด้านของความรัก มีความเชื่อว่าทับทิมจะช่วยเพิ่มความดึงดูดระหว่างคู่รัก กระตุ้นให้แสดงความรักกันมากขึ้น นำไปสู่ความรักที่สุขสมหวัง
.
Ring and necklace that you can "put a name on it". Custom your one and only ornament with a classic red ruby. This kind of makes you feel like you've left a lipstick kiss on it, to be clear, this one is MINE. 
.
The ruby, representation of victory, fortune, wealth, and power. For a relationship, there's a belief that ruby enhances the attraction between couples. It encourages one to show their love with their lover, and this situation leads to a fulfilled relationship. 
Product details
.
- Gemstone Cut : Diamond
- Gemstone Origin : Madagascar
- Sterling Silver 925 / Nickel Free
- 18K Gold Plated