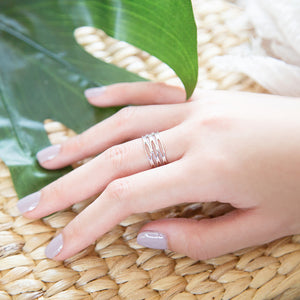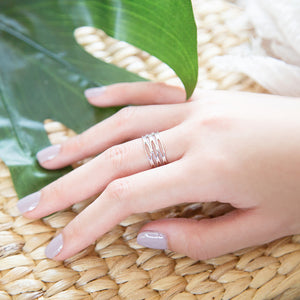 Rock and rocky mountain in the desert is eroded heavily as of extreme climate and mighty wind. The texture might not be smooth and perfect. But it's charming and unique. All the history is told by all the traces.
.
That texture is the main inspiration of this Rocky Set.
So ladies, let's wear Sahara Ring and be inspired to admire your tough time and think positively. Our beauty and complication are shaped by those time.
.
Thanks for making it tough.
.
------------------------------
Product Summary
 - 925 Sterling Silver
- Well Polished Hammered Texture
- Rhodium Plated
- Nickel Free